Featured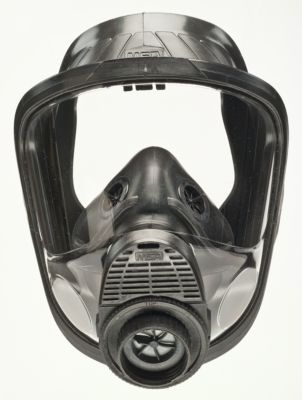 Advantage® 4100 Full-Facepiece Respirator
Precision crafted to cover a wide variety of respiratory applications, our Advantage 4100 Facepiece works with several different MSA respirators to provide comfortable, cost-efficient performance. The facepiece is compatible with several MSA respirator models, including air-purifying respirators, supplied-air respirators and powered air-purifying respirators. Available in both silicone and Hycar, this unit comes in three standard sizes for a snug fit. The facepiece also features a rubber or net harness, and every mask features a standard nosecup for reduced fogging in low-temperature or high-moisture environments.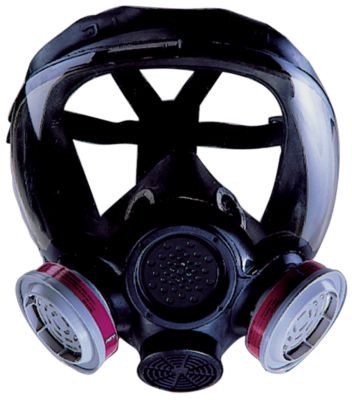 Advantage® 1000 Full-Facepiece Respirator
The low-maintenance, cost-efficient Advantage 1000 Full-Face Respirator provides top-notch protection without breaking the bank. The unit weighs 40% less than conventional full-face respirators and uses the same cartridges as the Advantage 200 LS respirator for additional flexibility. The Advantage 1000 respirator is constructed of soft Hycar rubber and features a wraparound flexible urethane lens that offers a comfortable fit with increased vision. The facepiece is available in three sizes and has a unique inturned lip that provides a strong seal. The unit also has a speaking diaphragm for clear, short-range communications and a nosecup to reduce lens fogging. The fully elastic, six-point head harness promotes quick donning and removal.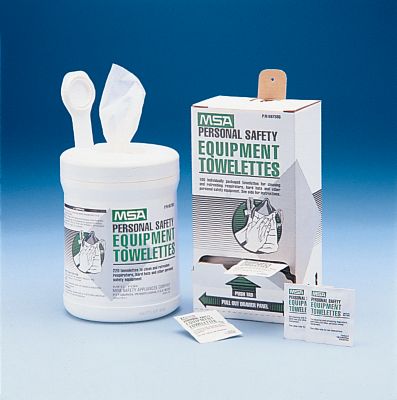 Respirator Accessories
Improve visibility with MSA respirator accessories, including spectacle kits and towelettes. Spectacle kits hold corrective lens in the facepiece while towelettes refresh equipment.
S-CAP Hood
This highly visible, one-size-fits-all yellow hood offers protection against smoke and gas from fires, especially carbon monoxide. The easy-to-use unit dons quickly and features a nose cup for a wide variety of head and face sizes, while the cotton neck seal ensures a tight fit. The high-performance filter offers thorough protection, while the wide lens provides an increased field of vision and the low breathing resistance reduces claustrophobia.