ALTAIR® Pro Single-Gas Detector
Based on the industry-standard ALTAIR Single-Gas Detector—but with added features and functionality—ALTAIR Pro toxic gas and oxygen detectors combine reliable detection and LED/audible/flashing/vibrating alarms with clear, backlit LCD displays. Electrochemical sensors measure concentrations of toxic gas (chlorine dioxide, hydrogen cyanide and phosphine) or percent oxygen. Purpose-built for superior dust and water protection, excellent impact resistance and excellent RFI performance.
ALTAIR® Pro Single-Gas Detector
10074136

Altair Pro H2S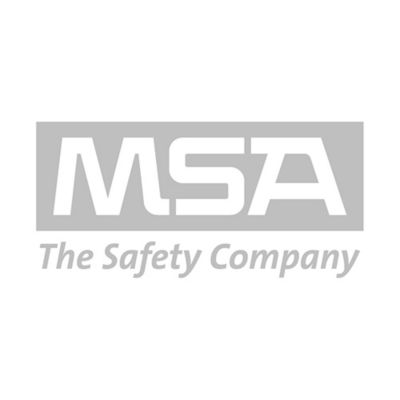 10074137

Altair Pro O2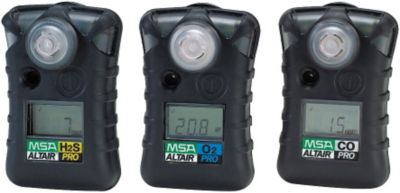 Altair Pro O2
Length:
0.033 M (1.299 IN)
Width:
0.054 M (2.126 IN)
Height:
0.087 M (3.425 IN)
Weight:
0.136 KG (0.300 LB)
10076717

Altair Pro ClO2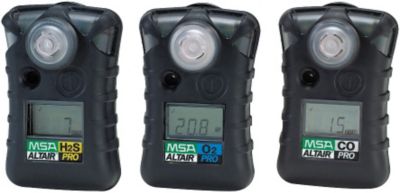 10076724

Altair Pro CO STEEL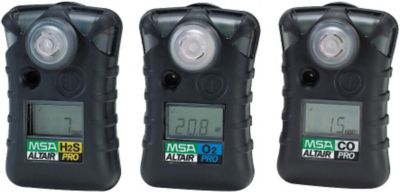 10076729

Altair Pro HCN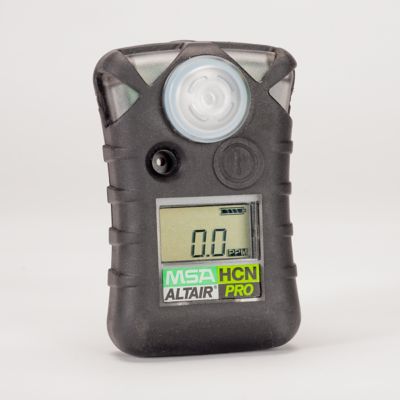 10076731

Altair Pro NO2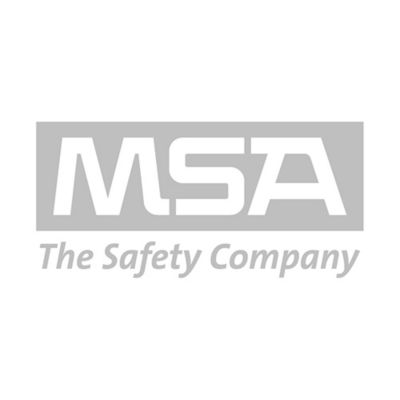 10076735

Altair Pro PH3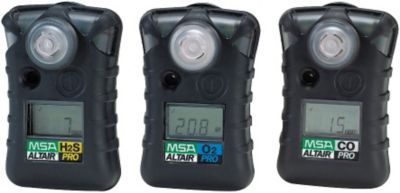 10076733

Altair Pro O2 Remoto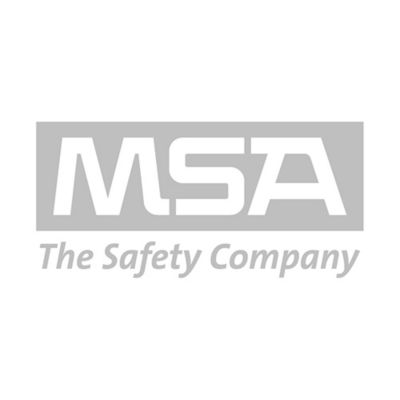 Altair Pro O2 Remoto Discontinued
Unit detects O2, ClO2, HCN and PH3
Gas concentration (chlorine dioxide, hydrogen cyanide and phosphine) or percent oxygen displayed on a large, clear, backlit LCD
Automatically records the last 50 alarm/test events while simultaneously recording peak gas readings or low O2 readings every three minutes in a periodic data log
User can read data or change alarm set points by connecting unit to MSA Link via built-in IR communication port
Adjustable alarm set points
No-miss quad alarm system includes bright flashing LEDs, piercing audible alarm, LCD notification, and an internal vibrating alarm
Rubberized armor housing and one-button operation for maximum durability and simplicity
Easy alarm check, bump check, fresh air zero, and calibration
Easily replaceable batteries and sensors
Related Resources
Markets:
Construction, Construction, General Industry, Mining, Oil & Gas, Utilities
Approvals subject to change without notice and may differ based on configuration, part number and/or country.
Contact Customer Service or check approval label on product for specific approval information.
USA Approvals
Canadian Approvals
European Union
International