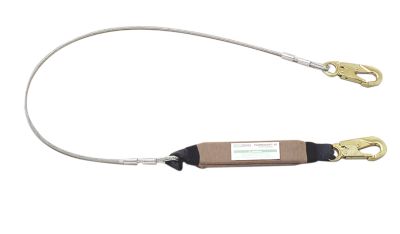 Thermatek® Energy-Absorbing Lanyard
Specially designed for high-heat applications, Thermatek® Energy-Absorbing Lanyards feature a Tuffweld protective cover over the shock-absorber and a Kevlar back-up strap inside the shock-absorbing pouch. Energy Absorbing Lanyards connect the back (dorsal) D-ring of MSA full-body harnesses to a qualified anchorage and anchorage connector.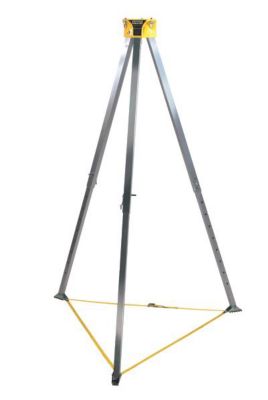 Workman® Tripods
MSA Tripods make confined space entry with vertical descent easy. The Workman Tripod features internal leg-locking mechanism, maximum height indicator on the tripod legs, cut-resistant leg pin retention chains, recessed product labels, reduced weight and integral carrying strap.