Featured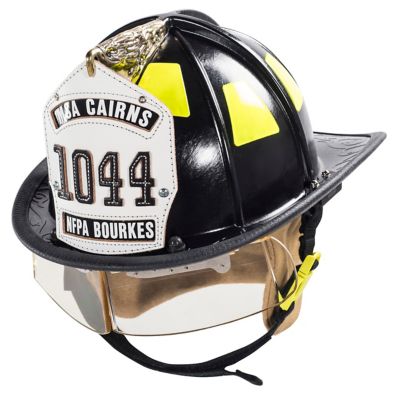 Cairns® 1044 Traditional Composite Fire Helmet
The MSA Cairns® 1044 traditional fire helmet has the perfect combination of durability and performance desired by firefighters. Constructed from through-color fiberglass composite material, this high-performance matte finish design resists cracking and chipping. The 1044/1010 are our most popular styles of MSA Cairns fire helmet.
Cairns® Invader 664 Composite Fire Helmet
The cost-efficient Cairns Invader 664 Composite Fire Helmet offers solid protection and comfort. This modern style fire helmet offers sleek profile that makes it ideal for most firefighting and rescue applications. Available with the popular Defender Visor, which can easily be raised or lowered with a gloved hand.