Featured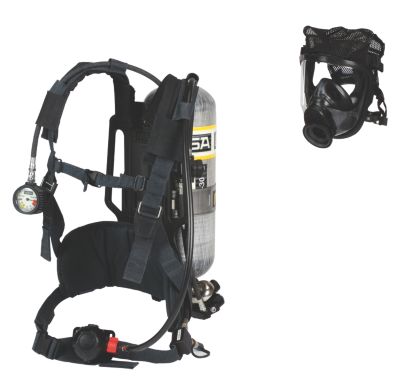 AirHawk® II Air Mask
Lightweight, durable and economical, this SCBA keeps contaminants at bay. Ideal for a variety of industrial-hazard applications. Choose from a variety of options for each of the system's six major components including: face piece, carrier and harness assembly; cylinder; first-stage regulator; mask-mounted regulator; and end-of-service time indicator.
Featured
AutoMaXX
With its large, colored operating buttons, swivel connections, silicone line and maintenance-friendly design, this lung-governed demand valve set milestones for fire fighting around the world. Features automatic first-breath activation (depending on model), as well as automatic deactivation on separation from mask (depending on model). Available in both normal and positive pressure versions.
ICU, ICU-S
This motion-sensitive device detects firefighter motion—without responding to false alarms. Ideal for rigorous fire service demands, this modular system is easy to maintain, too. An optional heat sensor sends an alert when hazardous heat levels are looming. Buddy light improves wearer visibility.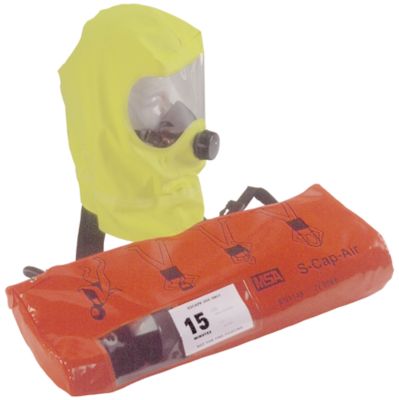 S-Cap-Air
This compressed-air emergency escape device provides 15 minutes of life-saving respiratory protection in extremely toxic or oxygen-deficient environments. Featuring fast, automatic activation, fluorescent protective carrying bag, and three liters of 200 bar compressed air, this device is ideal for use on ships, off-shore oil rigs, refineries, water utilities and confined spaces.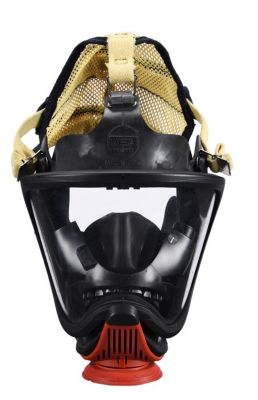 Ultra Elite® Positive Pressure Full-Face Masks
Combining state-of-the-art features with MSA's precision engineering, the Ultra Elite full-face mask is our top model in this range. The ergonomic design makes this a comfortable unit, while the 5-point harness makes it easy to put it on or take it off. The distortion-free coated lens provides a wide field of vision, while the unique airflow prevents lens misting. The face blank has a single-sealing flange and comes in rubber or silicone, while the speech diaphragm makes communication easy to discern. The model has more than 40 different versions, making it the perfect mask for many different applications.
Discontinued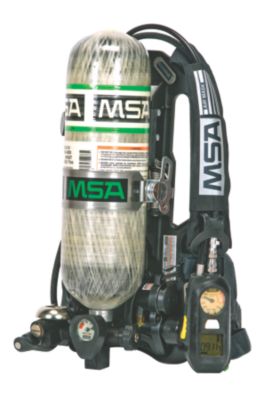 FireHawk® M7 Air Mask
This advanced air mask features seven life-safety design components. It is the highest quality SCBA available and is virtually bulletproof against fire ground hazard. Although lightweight and easy to use, it's a stellar performer—even in the face of extreme temperatures (up to 500°F).