Featured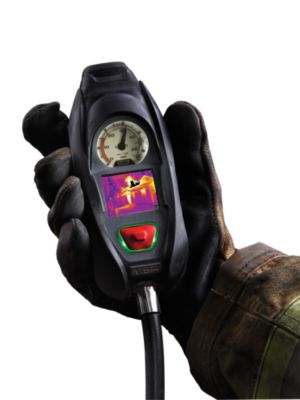 MSA G1 SCBA Integrated TIC
The MSA G1 SCBA with Integrated Thermal Imaging Camera provides EVERY firefighter the ability to see in dark and smoke filled environments, aiding in the speed and effectiveness of your operation from the initial 360, to working the fire, overhaul and rescue. This sight is provided through a Thermal Imaging Camera that is integrated into the G1 SCBA Control Module, eliminating the need to carry an additional piece of bulky equipment and the concern of an additional snag hazard. NFPA 1981 Approved – Now Shipping!
Featured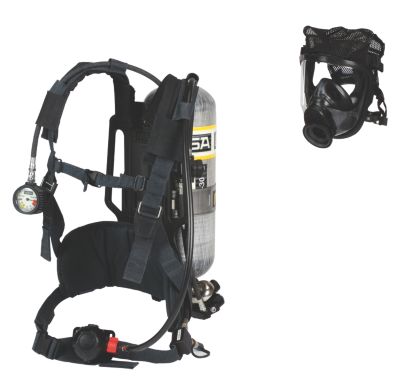 AirHawk® II Air Mask
Lightweight, durable and economical, this SCBA keeps contaminants at bay. Ideal for a variety of industrial-hazard applications. Choose from a variety of options for each of the system's six major components including: face piece, carrier and harness assembly; cylinder; first-stage regulator; mask-mounted regulator; and end-of-service time indicator.
Featured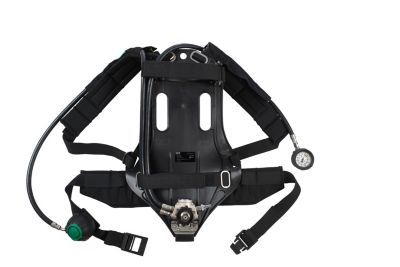 AirXpress 2 Fire
The MSA AirXpress 2 Fire is a simplistic, reliable and economical SCBA that meets the EN 137, Type II requirements for the fire service market and a variety of related applications. The AirXpress 2 Fire is rugged and reliable with customizable configurations depending on your needs. This Self-Contained Breathing Apparatus boasts a new, modern design and the easy-to-maintain construction provides low cost of ownership.  The new AX demand valve provides an adjustable flow rate and an optional manual bypass function. Zippers on shoulder harnesses allow for switching of pressure gauge and demand valve from one side to another. All the added features of the AirXpress 2 Fire are ideal for extreme working conditions (heavy breathing environments) and increased overall user safety.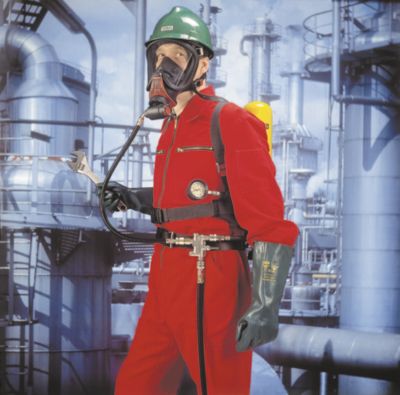 Compressed Airline Breathing Apparatus and Accessories
MSA's Compressed Airline Breathing Apparatus delivers a ready supply of safe, breathable air wherever air is irrespirable or oxygen deficient. MSA's corresponding accessories, including compressed air filters and automatic switch valve, ensure air quality and deliverability.
motionSCOUT
This stand-alone personal alert safety systems detects the cessation of bodily movement and activates an automatic alarm. For enhanced safety the alarm can be activated manually also. It is extremely simple to use. The sensitive, electronic motion sensor recognises all normal body Movements. Maintenance-free and durable - the motionSCOUT guarantees a great cost-performance-ratio. The operating time is extremely high being >200 hours, same as the alarm time of 10 hours continuous sound.
PremAire® Cadet Escape Respirator
This combination supplied-air respirator with SCBA is designed especially for escape. Versatile, comfortable and affordable, it features a single-assembly first-stage regulator and cylinder valve. Small in size and profile, this one is ideal for working in tight places.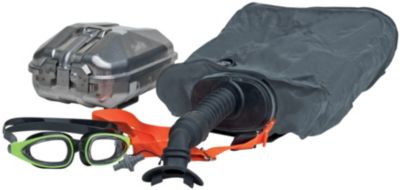 SavOx
This chest-worn protective escape device provides oxygen on demand wherever toxic gases, particles or oxygen deficiency can be imminently present. Ready-to-use, it's small in size and low in weight, making it easy to don, use and carry. Features a double heat-exchanger system to reduce inhalation air temperature to a comfortable level. The TR device allows quick and economic training of donning and use by simulating the weight and properties of real units
Discontinued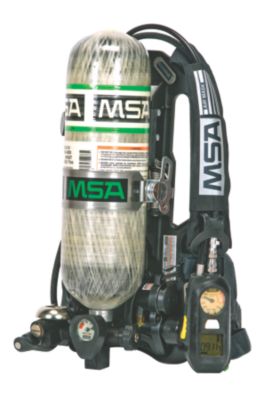 FireHawk® M7 Air Mask
This advanced air mask features seven life-safety design components. It is the highest quality SCBA available and is virtually bulletproof against fire ground hazard. Although lightweight and easy to use, it's a stellar performer—even in the face of extreme temperatures (up to 500°F).