Affinity 1100 Disposable Mask
Effective, reliable and economical, the cup-shaped Affnity 1100 is available in FFP1, FFP2 and FFP3 versions. It protects against most penetrating solid and liquid aerosol particles, depending on which class of filter isused. The specially selected filter media provides excellent effciency and enhanced durability. The cost-effective unit also comes in a special odor-removal version that offer relief from low concentration levels of acid gases (including HF).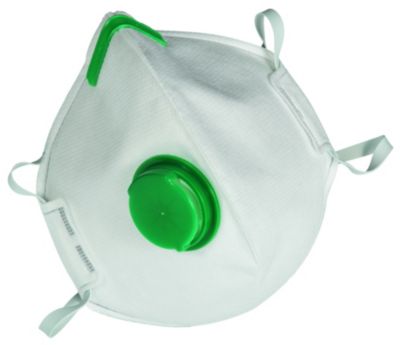 Affinity 2100 Disposable Mask
With its high-performance thin and light filtering media Affinity 2100 is the new generation of flat folded disposable respirators from MSA. Affinity 2100 offers effective protection against penetrating solid and liquid aerosol particles present in various work environments. Meeting the requirements of EN 149:2001, the different types of mask conform respectively to protection levels FFP1, FFP2 and FFP3.