Featured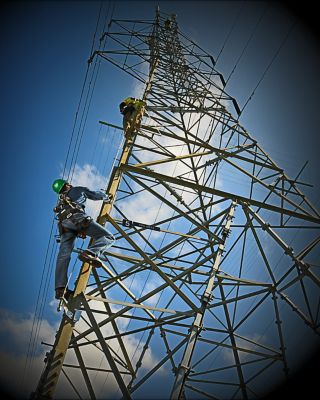 Latchways® Vertical Lifeline Systems
MSA's range of Latchways® Engineered Vertical Lifeline Systems for ladders provide outstanding personal safety for individuals working on any type of fixed tower ladder, industrial ladder. Applications include cranes and silos. MSA's Latchways Engineered Vertical Lifeline Systems for towers, have the inherent flexibility to be configured for use on virtually any design of power transmission tower.
Latchways WinGrip® Vacuum Anchor
The Latchways WinGrip is a vacuum anchor fall protection system for use in aircraft manufacturing and maintenance, as well as a variety of other environments and industrial applications. WinGrip is safe and flexible, it can be used on the fuselage, stabilisers and wings; the system is quick to install, simple to use and is suitable for work inside the hangar and outside on the apron.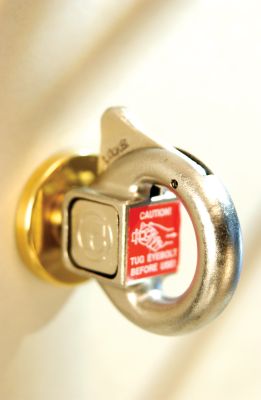 Latchways® Single Point Anchors
The MSA Latchways® Single Point Anchor range provides permanently fixed and removable anchor devices to which a worker can confidently and safely attach a connecting device. The MSA Latchways Single Point Anchors can be used in a wide variety of environments and applications, such as construction, general industry, power generation or transmission, wind energy, etc.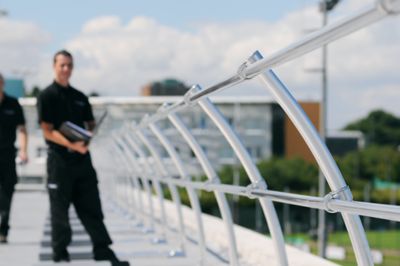 VersiRail® Guardrail Systems
The MSA range of Latchways® VersiRail guardrails provide a temporary or permanent fall protection system for leading edges. MSA guardrail systems are customizable for added versatility and provide passive fall protection for the user, incorporating the durability and reliability needed to get the job done and are aesthetically pleasing for any building type. 
WalkSafe® Roof Walkway System
The MSA range of Latchways® Walksafe is a leading roof walkway system that has been trusted for decades in roof access strategies. Roof walkways provide a delineated access route that restricts the worker to safe zones when working at height. Walkways provide traction for user to prevent slips and trip, but also work to protect the roof surface from foot traffic.