Featured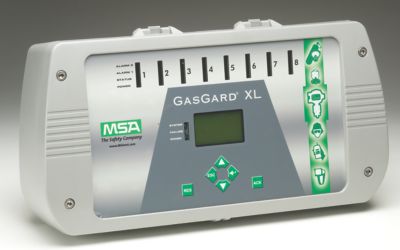 GasGard® XL Controller
Monitor up to eight remote gas sensors with the highly accurate wall-mounted GasGard XL Controller. The controller's large, multi-language LCD display provides real-time readings, offers full-system diagnosis and shows intuitive icons. Housed in durable, fire-retardant ABS plastic, the controller is suitable for a variety of chemical, industrial and waste water environments. The sensor also features a buzzer that sounds up to 85 dB.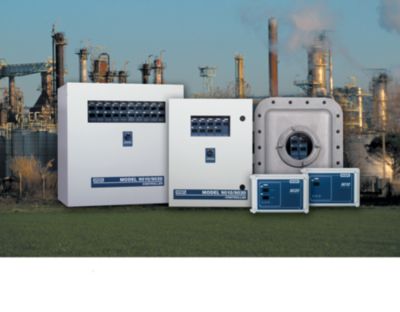 9010/9020 Controller
The 9010/9020 SIL controller comes with advanced design and innovative features for monitoring up to 20 channels. The 9010 controller operates with one independent sensor, while the 9020 operates with two independent sensors per control module. Each module comes with an independent AC/DC power supply for increased system reliability. Both units feature full internal diagnostics, which minimize false alarms and unexpected down time. The controller powers up the remote gas detectors, while its large four-digit LCD and LED provide crucial information such as gas concentration, alarm status and more. The 9010/9020 LCD controller monitors up to 20 channels and comes with an independent power supply. The LCD version has approvals for FM (North America) and CCCF (China) whereas the 9010/9020 SIL controller is ATEX and  SIL 2 certified.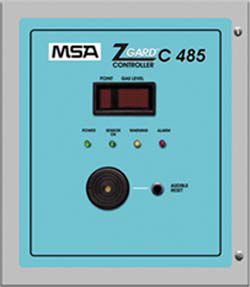 Z-Gard® C 485 Controller
For wide-ranging gas-monitoring needs, the economical Z-Gard C 485 Controllers are up to the task. The controllers connect with a wide array of MSA Z-Gard S Sensors, with controller models accepting up to 24 sensors. Relay outputs indicate warning, alarm or sensor fail for each zone, and units are available with one or two zones. A large LED readout displays the active channel and the corresponding sensor gas level.
Quad Gas® II Controller
Housed in a rugged, NEMA 4X enclosure, this microprocessor-based system links with up to four remote gas sensors. The large, four-digit LED display shows gas concentration and features four warning relays with one per sensor. The model also comes with four discrete alarm relays. Warning, alarm set-points and full-scale range of the sensor are set at the user-friendly keyboard, while a DC battery connection provides backup stability.
Discontinued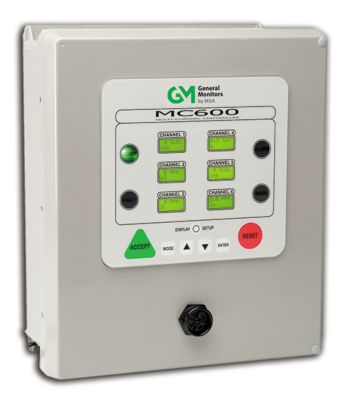 MC600 Multi-Channel Controller
The MC600 is a microprocessor-based multi-channel controller that provides six channels of continuous gas detection. It can be configured as either a local gas detection system, or it can be networked to provide a large plant-wide distributed safety system. It is compatible with our hydrocarbon sensors, H2S sensors, as well as our S4000CH, S4100C, S4000TH, S4100T, IR400, IR5500, IR700, TS4000H, Observer, and Surveyor gas detectors.