Observer® i Ultrasonic Gas Leak Detector
Instantly detect pressurized gas leaks with this high-precision,  omni-direction acoustic detector utilizing Gassonic ultrasonic technology. Works even when traditional methods of gas detection are unsuitable or dependent on ventilation. Features Artificial Neural  Network (ANN) technology that distinguishes between real gas leaks and false  alarm sources without requiring any in-field training. The Observer-i UGLD provides an industry-leading detection range (up to 28 m) reducing the  number of detectors required. Ideal for use in complex, outdoor pipeline systems.
Discontinued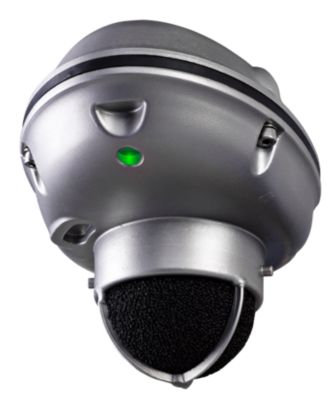 Surveyor Ultrasonic Gas Leak Detector
The Surveyor detects gas leaks by sensing the airborne ultrasound emitted from leaking gas at high pressure. Ultrasonic gas detection is based on robust and proven Gassonic technology and designed for long and failsafe operation in extreme environmental conditions. Because the Surveyor responds to the source of a gas release rather than the dispersed gas, it is unaffected by changing wind directions, gas dilution, and the direction of the gas leak. Looking for an ultrasonic gas leak detector? Explore the many benefits of the Observer-i Ultrasonic Gas Detector.