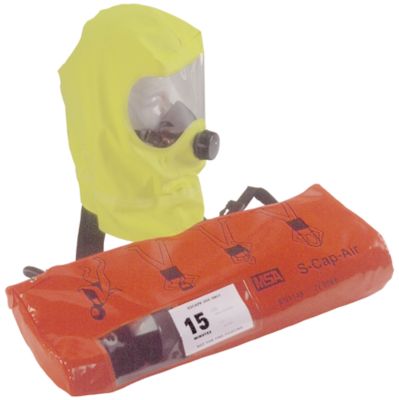 S-Cap-Air
This compressed-air emergency escape device provides 15 minutes of life-saving respiratory protection in extremely toxic or oxygen-deficient environments. Featuring fast, automatic activation, fluorescent protective carrying bag, and three liters of 200 bar compressed air, this device is ideal for use on ships, off-shore oil rigs, refineries, water utilities and confined spaces.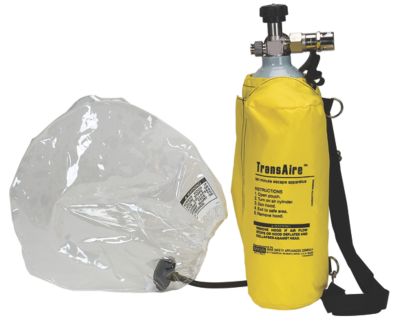 TransAire® 5 and TransAire® 10 Escape Respirator
These self-contained devices help personnel escape dangerous and deadly atmospheres, including those with high concentrations of toxic gases or vapors or oxygen deficiency. Low profile, lightweight, and easy to carry, these escape respirators feature one-control operation for a swift exit.