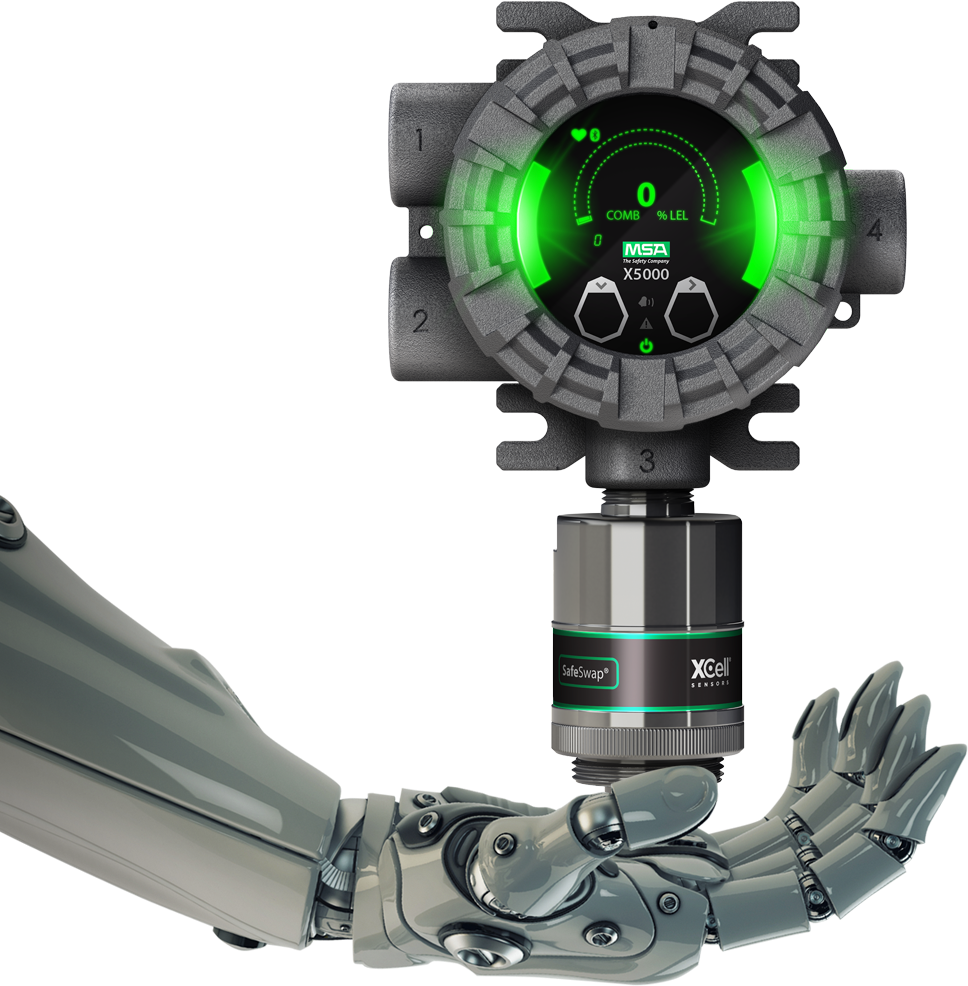 Years ahead of its time,
not to mention its competition.
The ULTIMA® X5000 Gas Monitor is the future of gas detection . Featuring MSA XCell® gas sensors with TruCal® technology that corrects sensor drift and offers calibration cycles up to 24 months. The gas transmitter's advanced, multi-lingual OLED display is easy to read and the unique touch-screen interface makes it simple to navigate. Identical footprint and wiring as the ULTIMA X series makes retrofits simple.
Request Info
Explore TruCal
Upgrade Now
ADVANCED SENSOR TECHNOLOGY
Recalibrate your expectations.
MSA's patented XCell® sensors with TruCal® technology and Diffusion Supervision, extends calibration cycles up to 24 months for H2S and CO gases. TruCal technology actively monitors the sensor integrity and compensates for environmental factors that cause traditional electrochemical sensors to drift, allowing calibration cycles to be extended well beyond industry standards. An industry first, Diffusion Supervision warns if sensor inlet becomes blocked and unable to detect gas. Learn more about TruCal
XCell Gas Sensor Technology
Available also for Ammonia, Chlorine, Oxygen, Sulphur Dioxide and Combustible gases
Better stability and accuracy, fast response time
Three-year industry leading warranty
Five-year expected sensor life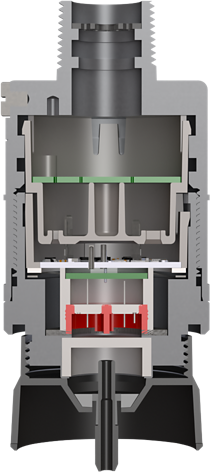 DOUBLE SENSOR INPUTS
2 sensors. 1 transmitter. 0 compromises.
Dual sensing technology doubles the sensing power with half of the footprint of a single gas transmitter. Sensors can be remotely mounted, mixed and matched to suit your gas detection needs.
Display
GAS DETECTION VISIBLE IN ANY ENVIRONMENT
The ULTIMA X5000 is equipped with an Organic LED (OLED) display and bright status LEDs for extreme visibility. The gas monitor employs Green, Yellow and Red LEDs to signal normal, fault and alarm conditions.

Touch Controls
Our tool-free number.
An industry first, a touch-button interface for an intuitive user experience. The ULTIMA X5000 is completely tool-free, never use a magnet or controller again.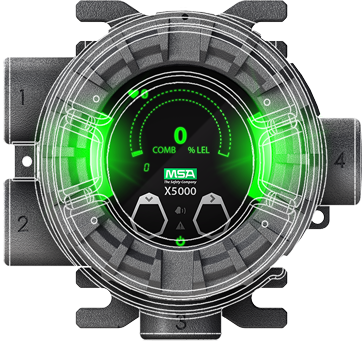 RETROFITTING
Stands out. But still fits in.
An easy retrofit of the ULTIMA X5000 is possible because it shares the exact mounting footprint as the ULTIMA X, making installation simple using the existing conduit and wiring as well as an integral mounting bracket. Discover the benefits and simplicity of retrofitting and start to save on your operational costs. Learn more here
Accessories
Simplify Your Maintenance.
Take advantage of remote testing and calibration by deploying the CalGard Remote Calibration Adapter for sensors mounted in difficult to access locations. Our unique solution for these applications allows for accurate sensor calibrations, as the internal bellows mechanism ensures the calibration gas reaches the sensor, rather than escaping and reducing its concentration. Learn more here
Watch the video to learn more:
Ready to experience the future of gas detection?
Contact us to discuss your upgrade to ULTIMA X5000.
Thank you for your request! An MSA associate will be in touch with you shortly.